What is Abortion? Unplanned Pregnancy, Do you Need Pregnancy Termination
Top best Abortion Doctors İn İstanbul
Best and Good Pregnancy Termination Prices İn İstanbul Turkey ( Antalya, İzmir, Ankara)
Cost of Abortion in Turkey ( İstanbul, Antalya, İzmir, Ankara )
Unplanned pregnancy can cause a variety of emotional and financial stress in your life. If you find yourself dealing with an unintended pregnancy and are considering abortion / pregnency termination, , experienced abortion team at İstanbul Gynecologist Doctor Clinics in any of the multiple locations throughout Turkey.
The Pregnancy Termination team of experienced and caring physicians and nurse practitioners provide the highest standard of medical care in a warm environment for women who are considering manual vacuum aspiration abortions.
Contact the Obgyn office by phone or online to get the help you need.
How safe are the abortion in " Turkey İstanbul Abortion Center"?
Abortions are extremely safe and effective when an experienced OB/GYN, like the ones at İstanbul Women's Health, perform them.
You are under the highest standard of medical care in a safe, sterile environment.
The team of female gynecologist doctors and nurses are with you every step of the way to explain the procedure, prepare you for recovery, and help with aftercare if you need it.
With any type of abortion (prgnency termination) , the proffecional team of İstanbul Women's Health are available by phone 24 hours a day to answer your questions.
Abortion Appointment
To schedule a consultation or to learn more about your abortion options, call the office or book an appointment online.
Abortion cost in İstanbul Clinics, Cheap and safe Pregnancy Termination in Turkey
The cost of abortion in Turkey ( İstanbul, Antalya, İzmir, Ankara ) varies widely, it is dependent on a variety of factors.
The cost of abortions varies from city to city and clinic to clinic.
The price of abortion in İstanbul Turkey is aprox 800 usd - 900 usd.It's important to gather all your information regarding unpllanned pregnency termination fees prior to your abortion.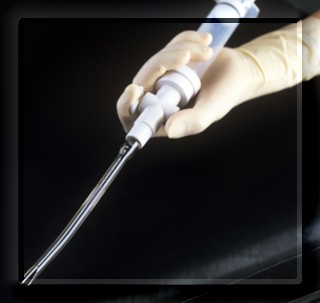 Types of Abortion, Methods.
There are two types of abortionsthe
Abortion pill ; Abortion pılls are illegal in Turkey, we can not use
Manual Vacuum Aspiration ;What is manual vacuum aspiration pregnancy termination(MVA)?
MVA is a way of removing pregnancy remains from the womb. It uses gentle suction under local anaesthetic or sedation while you are awake.
This is a day procedure and you should be well enough to go home after the procedure.
What will happen during the abortion procedure?
We will take you to the procedure room. We will ask you to lie down on the couch with your legs in stirrups. Our anesthesia doctor do sedation anf youll sleep for 5 minutes. Totally painless
We will then insert a speculum into your vagina. A narrow suction tube is then inserted into the womb to remove the pregnancy tissue.
After the aborion tissue has been removed, you will have an ultrasound scan to check if the pregnancy tissue has been removed. The procedure takes about 10 minutes.
We will then ask you to wait for up to an hour to make sure you are well enough to go home.
Does the abortion procedure hurt?
No. Totally painless
Are there any risks?
As with any treatment, there are risks with this procedure, although it is generally very safe.
After Abortion,Pregnancy Termination
The price is dependent upon the type of abortion you desire.
The specific cost of an abortion depends on the type of procedure and the size of the baby, which are based on gestational age. Price also varies by provider; centers and private practice abortionists typically offer lower costs than hospitals. Turkey national average a first-trimester abortion costs between $800-$950.
Best Abortion Doctors and Clinics / Hospital İn İstanbul
Over 35 years of Reproductive Health Care Services in Turkey İstanbul
Turkey Abortion Clinics have been providing Reproductive Health Care choices in İstanbul for over 35 years including Abortions / pregnancy Terminations until 10 weeks of Pregnancy.
All İstanbul Abortion Clinics are state certified with board certified doctors.
Our member clinics are conveniently located including locations in the City of İstanbul, Antalya,Ankara, İzmir and Bursa
All Turkey Abortion Clinics offer convenient hours including Saturday appointments and take phone calls on weekends to make this difficult process as easy for you as possible.
Make an Appointment! Safe and easy
All Turkey Abortion Clinics offer the option to terminate pregnancies from 4 weeks to 10weeks in gestation with a D&C or a Manual Vacum Abortion. This procedure is completed with vacuum aspiration or suction curettage and there are no incisions involved.
First Trimester Abortions are completed for patients that are determined to be up to 10 weeks in gestation by an ultrasound
Have a question? Call us at +90 5398288152 We are answering phones 7 days a week.
CLICK HERE to request an abortion appointment online.
All of our Turkey Abortion Clinic Hospitals procedures are performed by experienced and licensed physicians.
.