Labiaplasty or nymphoplasty surgery is to reduce the inner labia, so as to correct hypertrophy. If so, he will make sure, above all, to make the necessary incision in an area where there is no rubbing, in order to avoid the problem of painful scarring but also in order to preserve the natural appearance of the labia minora.
Labiaplasty surgery, performed as an outpatient procedure, is generally done under sedation anaesthesia.
The labiaplasty sutures are performed with absorbable thread and you will be asked to observe strict hygiene. In addition, you will probably be advised to suspend sporting and sexual activity for about a month.
What is a Labiaplasty Operation?
Also known as a labioplasty / labia reduction, / vulva reduction surgery, / vaginal cosmetic surgery / vaginal rejuvenation or vaginoplasty, labiaplasty surgery is popular among women who would like a more complementary size and shape to their most intimate area.
Labiaplasty is a very personal decision and you should have realistic goals and expectations before undergoing any surgical intervention. Labiaplasty is a procedure designed to reshape the inner lips of the vagina labia minora or the outer labia lips reduction ,labia majora.
if you are unhappy with the appearance of your labia or are having discomfort during sexual intercourse as a result of excessive labial tissue, female Gynecologist in istanbul Turkey Doctor Apatay will examine you in the presence of his female nurse and evaluate how a labiaplasty can achieve an improvement and meet your goals and expectations.
Labiaplasty journey at istanbul clinics
At our ObGyn Clinic, we'll make sure your labiaplasty journey is a positive experience from the moment you contact us until your last post-surgery check-up. If you are considering having labiaplasty surgery at istanbul ObGyn Clinic, here is an overview of what you can expect:
Consultation ; We will arrange a personal consultation with one of our experienced surgeons where they will:
1- Discuss your individual needs and requirements,
2- Explain the various treatment options and likely results,
3- Provide an overview of the treatment process,
Undergo the procedure ; The labiaplasty procedure will be performed usually under sedation anaesthetic , with patients return home on the same day.
Post-operative care of Nymphoplasty
You will be required to attend the clinic within a few days after your procedure for your first check-up.
WILL I HAVE SCARRING AFTER THE OPERATİON ?
The labiaplasty involves labial tissue reduction and the tissues generally heal fast. Scarring is very minimal but as with all surgery there can be no guarantee for a perfect outcome.
Our Female staff will endeavour to minimise scarring and to keep your scars as inconspicuous as possible.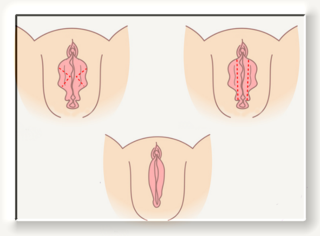 WHERE WILL THE LABİAPLASTY TAKE PLACE?
labiaplasty surgery is typically performed as a day procedure, outpatient opertion. English Speaking Female Surgeon Doctor will only perform your labiaplasty surgery in safe accredited operating facilities.
RECOVERY PERIOD AFTER LABIAPLASTY
Recovery time will vary from patient to patient and you can expect at least a week before you can return to normal activity.
After nymphoplasty , strenuous exercise and sexual intercourse should be avoided for 6 to 8 weeks.
WHAT ARE THE COSTS OF LABİAPLASTY / NYMPHOPLASTY SURGERY İN TURKEY (İSTANBUL, ANKARA, ANTALYA, İZMİR, BODRUM) CLİNİCS, HOSPİTALS. BEST LABİAPLASTY PRİCE İN İSTANBUL DOCTORS ?
How much does labiaplasty cost; The cost of undergoing labiaplasty atistanbul PbGyn Clinic starts from around $3,000 - $3,500 which is inclusive of all – surgeon – theatre - medications and postoperative care fees.
The labiaplasty procedure involves re-sculpting the labia minora to a size that the patient finds more satisfactory.
For the right patient, labiaplasty, or labia reduction surgery, is an operation with results that can be life changing.. You have the right to be informed about the costs you can expect, before you have your gynecologic cosmetic surgery.
Best labiaplasty doctors in İstanbul Turkey
FEMALE GYNECOLOGİST STAFF; Labiaplasty or "labia minor reduction" as it's sometimes called, is generally performed where there is excessive labial tissue. The procedure is done where there is a functional but also commonly for aesthetic reasons as the condition can cause embarrassment and a loss of confidence.
Due to the personal nature of these procedures we understand that you may feel more at ease talking with a female staff member first.
We have highly experienced nurses who can be available to give you support before, during and after your consultation with our female english and arabic speaking gynecologists in Turkey ( İstanbul. Antalya, İzmir, Bodrum, Marmaris, Ankara )